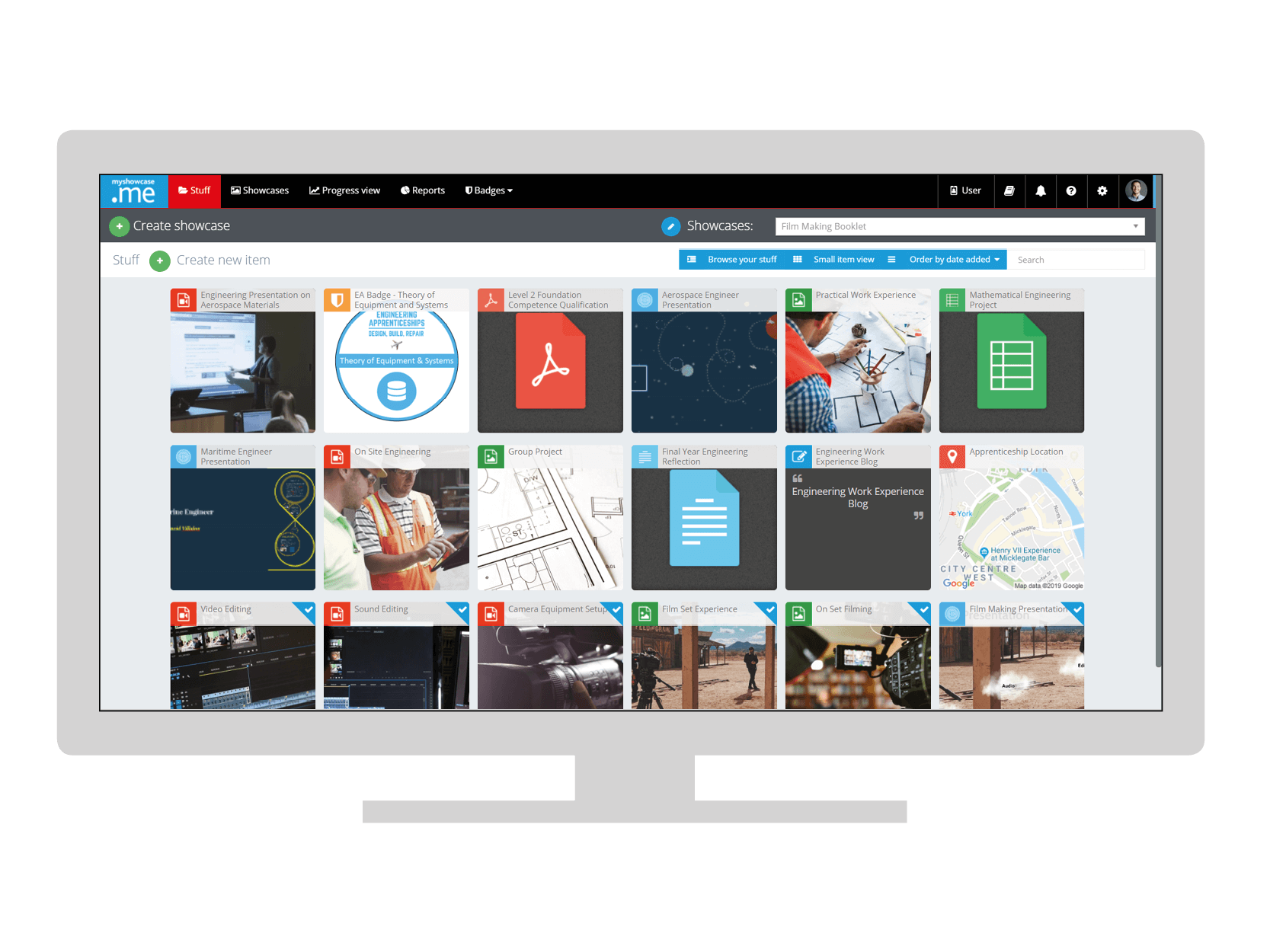 A Portfolio for
Life-Long Learning
Provide learners with a personal space to manage their own learning, track progress against learning outcomes or frameworks, and build a unique digital portfolio of their work.  
Learners can share their ePortfolio with a range of audiences for feedback, whilst supporting staff can track learner progress in real-time in their own Myshowcase.me account. 
A Student-Centred Approach
Learning your way
Enable learners to upload evidence and easily design, build and share unique showcases of their work and achievements.  Learners can also add narrative to their evidence to provide context to their learning journey. 
Visualise progress
Issue learners with learning outcomes, competencies, frameworks or standards to work with, enabling both learners and supporting staff to track progress, develop skills mastery and identify knowledge and skills gaps. 
Drive engagement
Directly communicate with learners through the Myshowcase.me platform. Provide grading and feedback against completed tasks, individual learning evidence and their portfolio in real-time, as well as offer additional support around progress and performance. 
Encourage reflection
Support your learners' reflective learning, evidencing of skills and self evaluation by creating and providing them with reflective forms and tasks.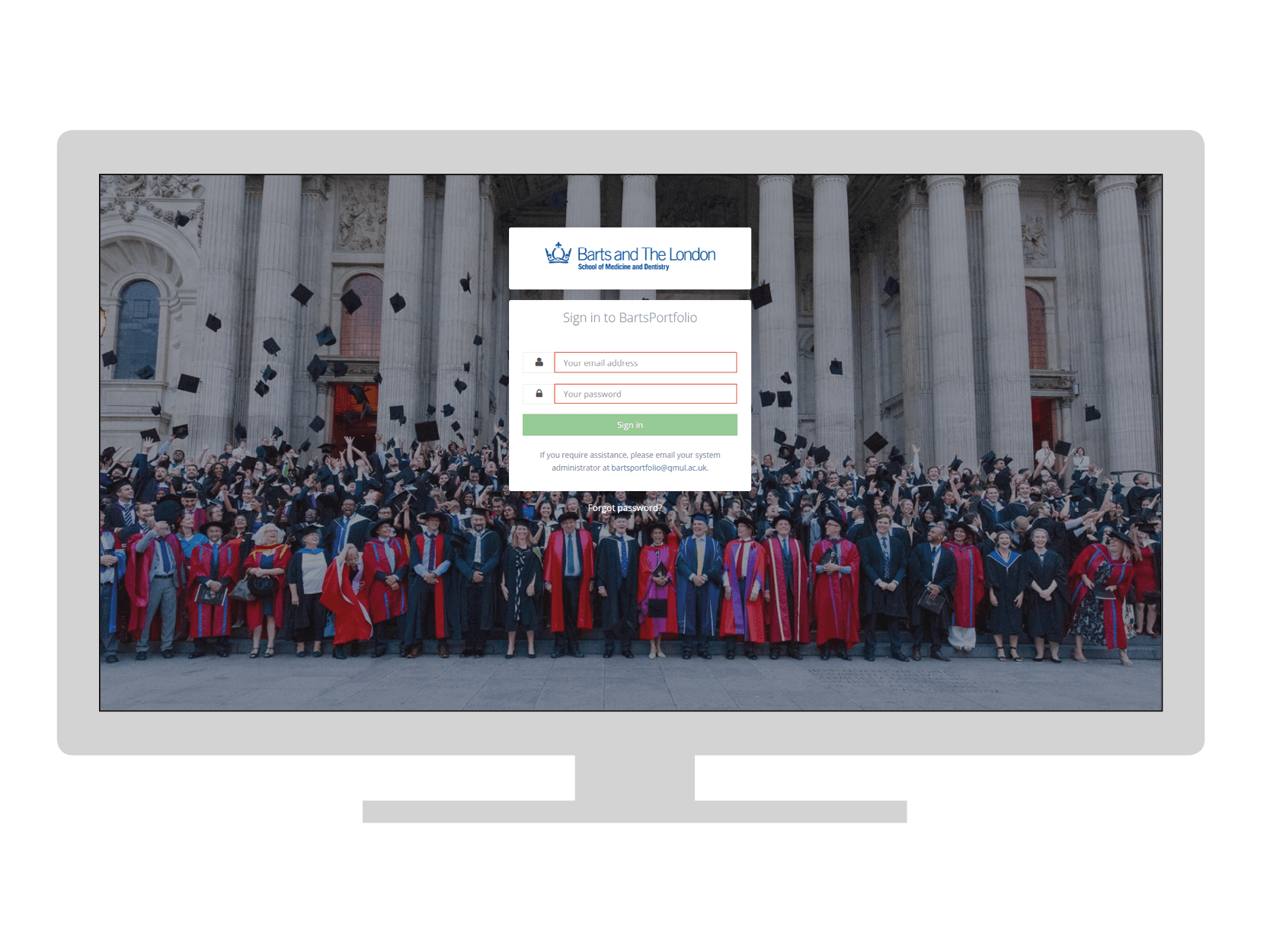 Read Our Story
Barts and The London School of Medicine
Ranked as the 2nd best medical school in the UK, Barts and the London School of Medicine and Dentistry adopted Myshowcase.me to enhance student experience and support medical students with their personal and professional development.
Supporting the Learning Journey
Upload any evidence
Inspire learners to get creative with their portfolio and how they showcase evidence.  Use a vast range of evidence types and upload documents, images, videos, embedded social media posts, Google Maps, YouTube videos and more. 
Issue tasks and forms
Support learners in working with their digital portfolio and reflect on progress through deploying forms or tasks for them to complete.  Forms and tasks are easily created and deployed by you in our user-friendly form designer and task builder. 
Easy to review
Monitor learner progress and performance against learning outcomes, frameworks or standards in real-time, easily provide feedback and grade work submitted by learners against tasks. 
Award digital badges
Recognise achievements through awarding digital badges to your learners at your discretion or automatically based on a grade achieved.  A set of tools within your admin area makes designing, building and issuing digital badges quick and intuitive.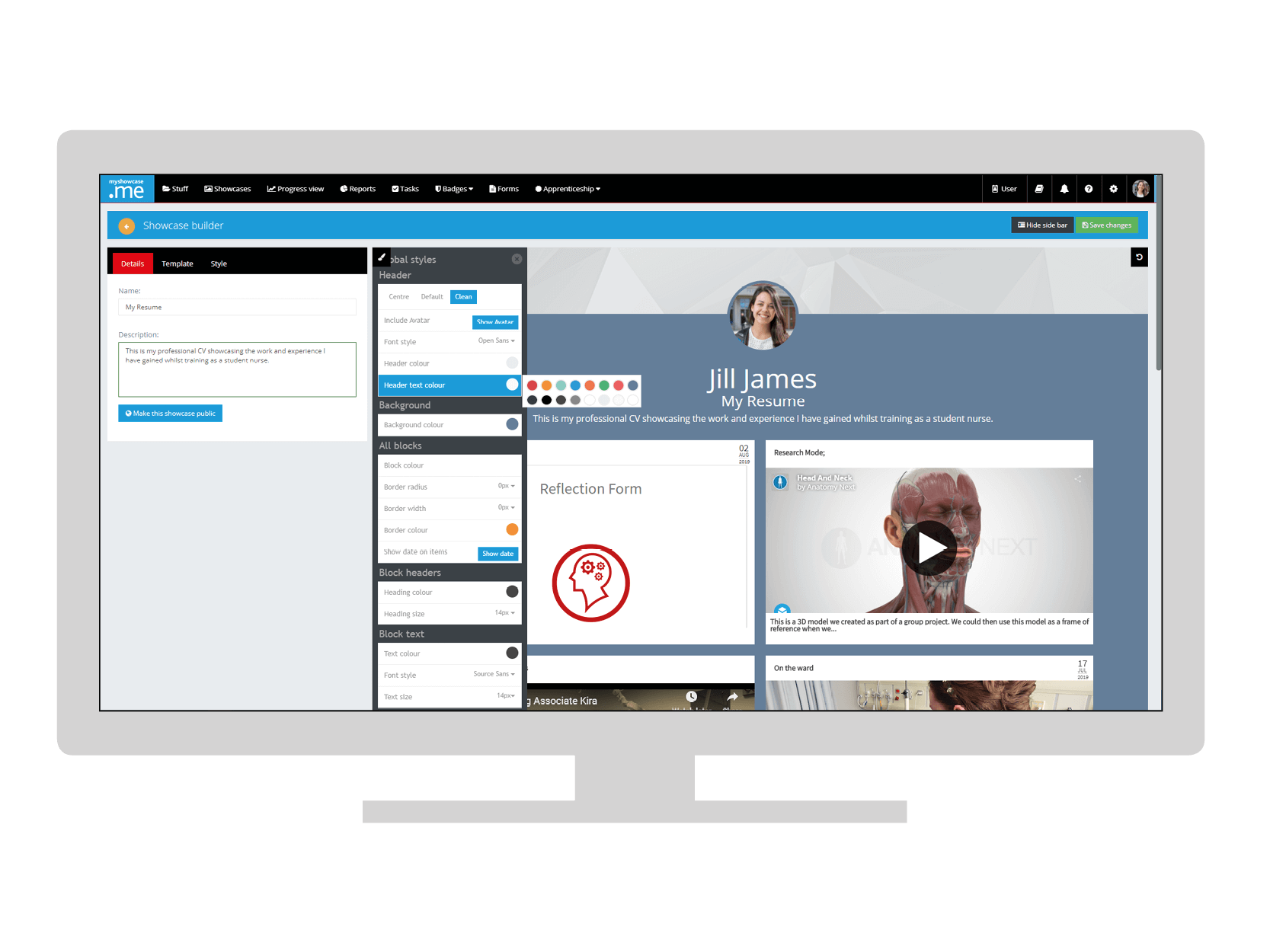 Create & Share
Unique Showcases
Design your own unique presentations called 'showcases' using our simple showcase builder.  Use pre-set templates such as a CV or booklet template, or design your own.
You can gather together your evidence and reflections, annotate as you wish and share your showcases for grading and feedback, either internally or externally with potential employers and more. 
Working With Educators Globally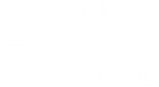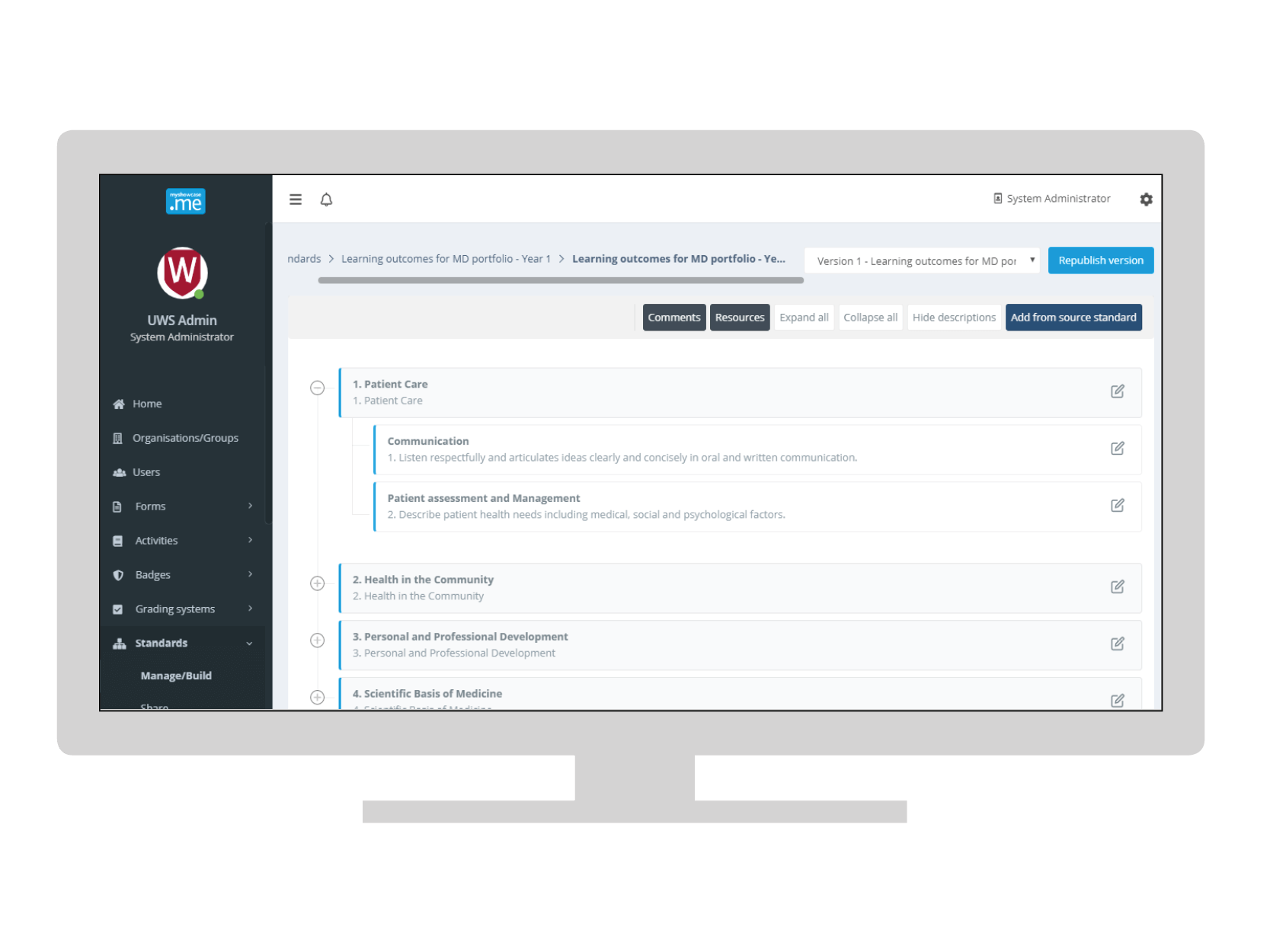 Read Our Story
Western Sydney University
Western Sydney University (WSU) has adopted Myshowcase.me as an ePortfolio for Year 1 medical students to support life-long learning and boost student employability, confidence and satisfaction.  Following this initial phase, WSU are planning to roll out Myshowcase.me across the entire institution. 
Free Guide to Functions & Features
Want a little more detail on the functions and features in Myshowcase.me? Our handy guide provides a checklist of features for learners, educators and administrators.
We hope you find it useful on your journey to discovering the right ePortfolio for you!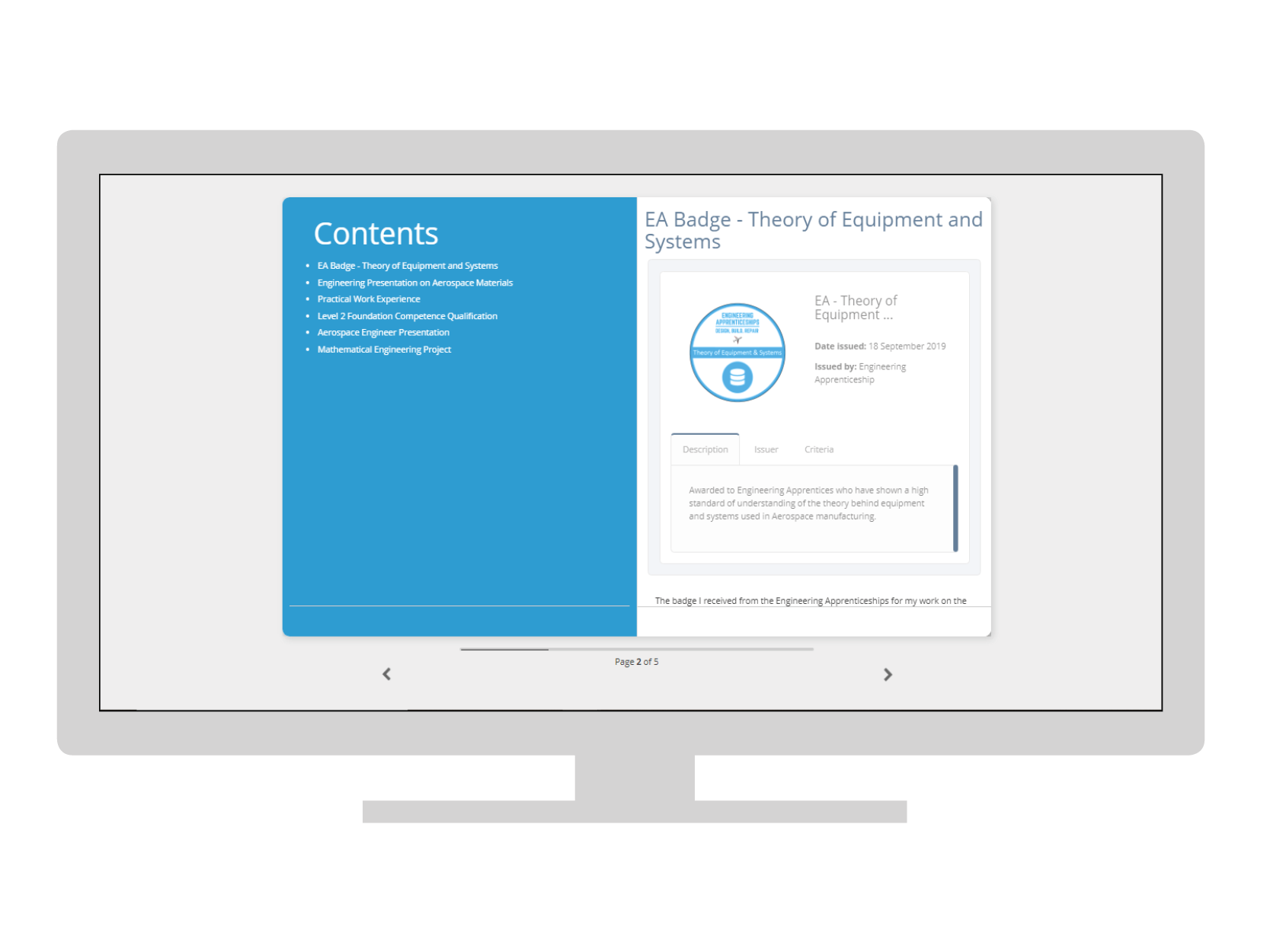 Take Away Your ePortfolio For Free
Once a learner has completed their education programme or training course, they can take away their ePortfolio for free and continue using it throughout their life. 
Learn about our free Individual Account for learners.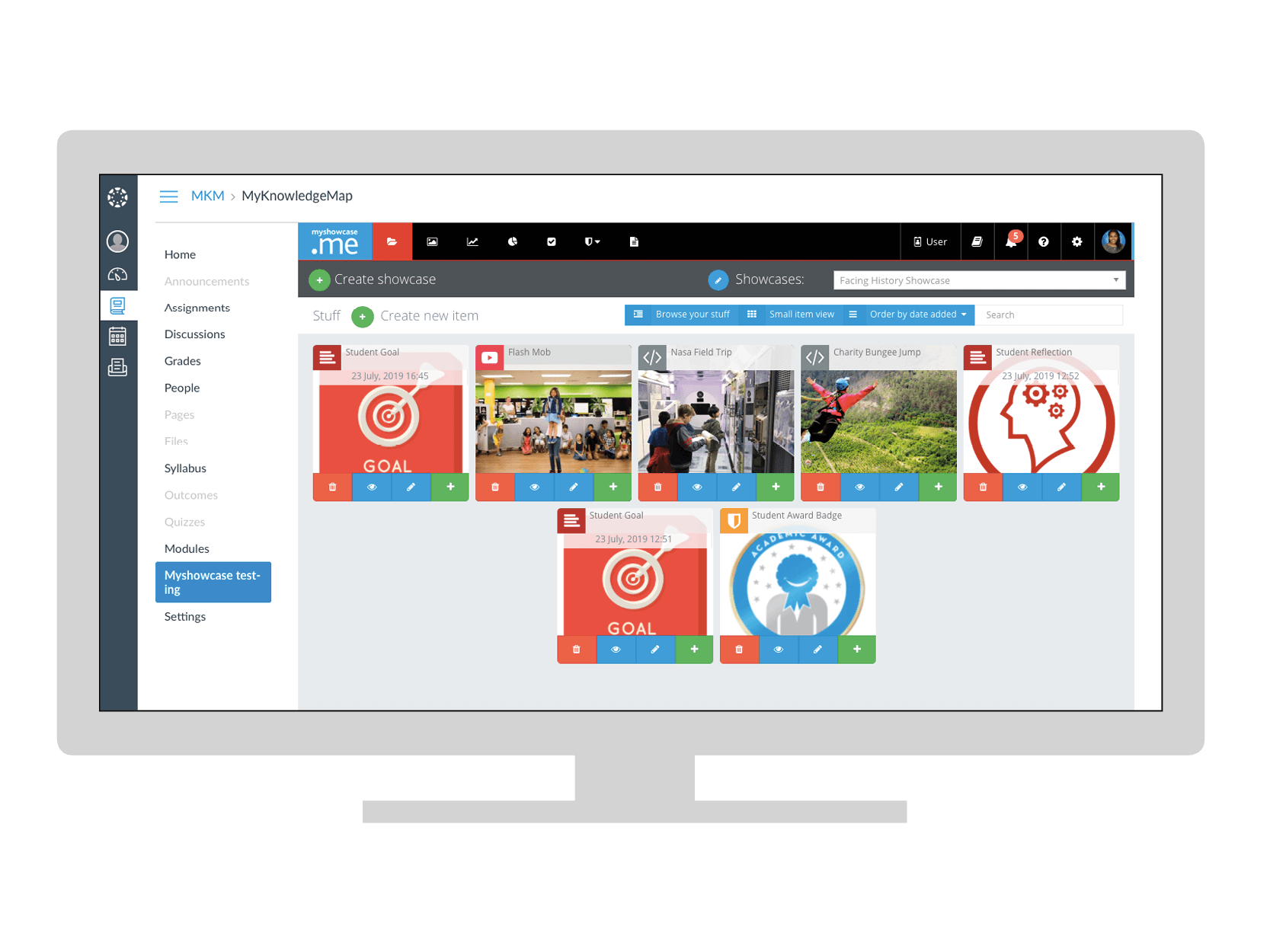 Integration
Seamless Integration with Canvas LMS
Now with single sign-on and other valuable time-saving features, Myshowcase.me fully integrates with Canvas LMS enabling learners and educators to take advantage of the best of both platforms. 
One of the main reasons we chose Myshowcase.me is that it allows the student to create a portfolio and demonstrate their achievements and progress in their own way.

Dr Malgo Miranowicz, Learning Technologist at Barts and The London School of Medicine & Dentistry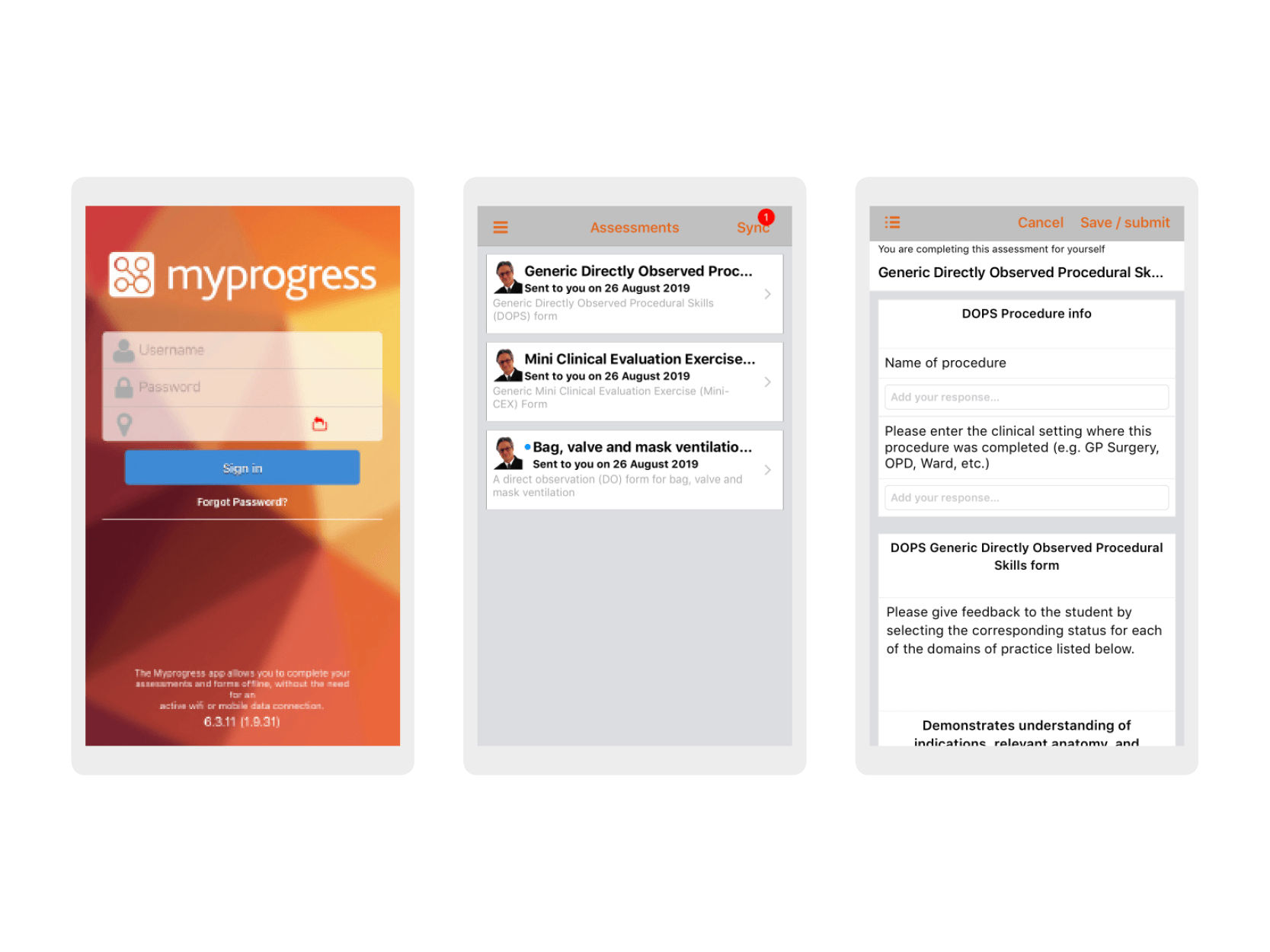 Integration
Workplace-Based Assessment App
In addition to carrying out assessment in Myshowcase.me, our fully integrated product, MyProgress is a mobile extension app for direct observation and carrying out workplace-based assessment completely offline, in the heat of the moment. 
In our out-of-the-box integration, all MyProgress assessments carried out in the workplace can be automatically uploaded into Myshowcase.me to work with in a learner's digital portfolio. 
Get in touch with the team
Interested in a demonstration of Myshowcase.me or simply want to have a chat with the team?