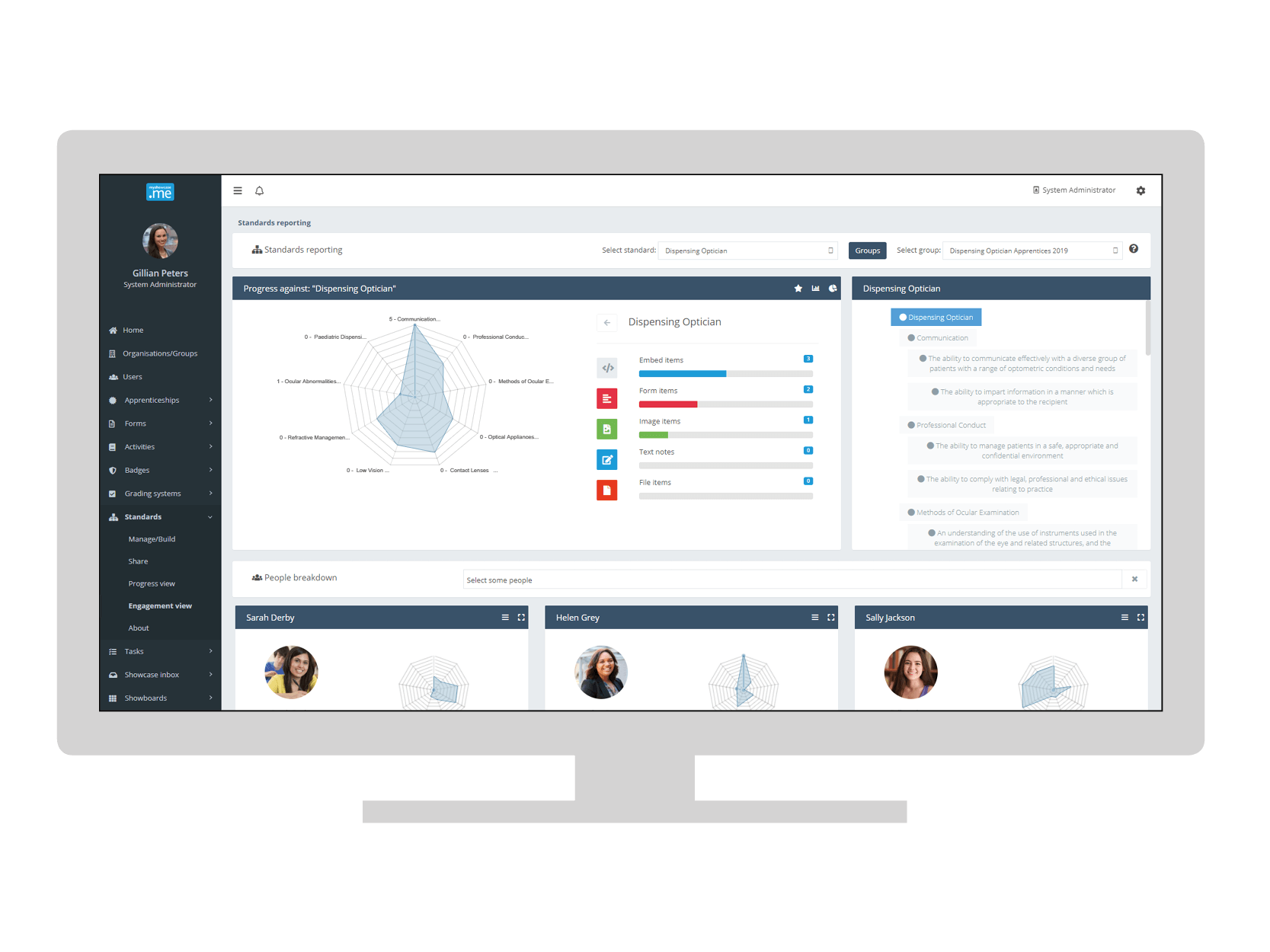 Upskill
Your Workforce
Use our intuitive dashboards to track employee continuing professional development (CPD).
Gain insight into your team's mastery of competencies, skills and abilities in real-time, and identify any gaps in training to ensure your team are prepared to take on any project.  
Create a Learning Culture
A flexible digital portfolio for continuing professional development and tracking competencies.
Support CPD
Track and visualize your staff's continuing professional development (CPD) as they develop a digital portfolio to demonstrate their competencies and skills that align to job roles or aspirations.
Improve retention
Gain valuable insight into your team's skills and development empowering you to provide tailored training and professional development where it's needed. Save time and money whilst staff feel better supported. 
Manage training
Manage training tasks and allocate professional development activities to your trainers to build powerful, personal training courses for your staff.
Motivate Staff
Recognise employee achievements and milestones with IMS Certified digital badges and certificates. Easily design and issue unique and secure digital badges with our simple digital badge builder.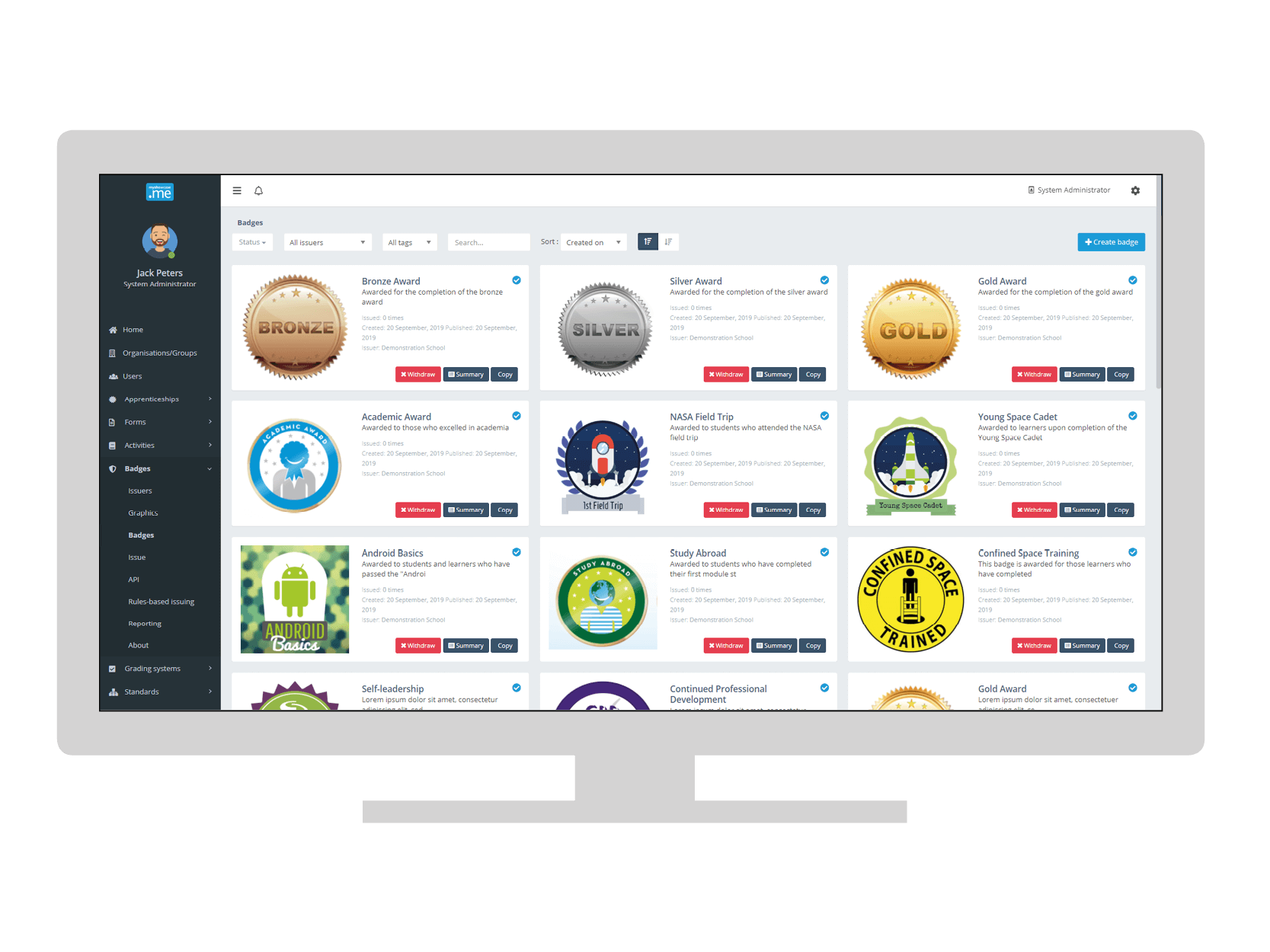 Reward & Recognition with Digital Badges
Support your reward and recognition programme with IMS certified digital badges.  
Issue digital badges based on achievements or key professional development milestones, which staff can then share via LinkedIn, email and more. 
Flexible Workplace Learning
Issue forms and tasks
Support employees through deploying forms or tasks for them to complete.  Forms and tasks are easily created and deployed by you in our user-friendly form designer and task builder. 
Upload any evidence
Enable staff to get creative and use a vast range of evidence to demonstrate skills and competence - upload documents, images, videos, embedded social media posts, Google Maps, YouTube videos and more. 
Track competencies
Provide staff with competency frameworks or standards to work with and upload evidence too.  Track progress against competencies in real-time and identify knowledge and skills gaps to help plan professional development. 
Manage reviews
Easily view current professional development progress and capture review meetings, actions and CPD planning in a shared area between employees and their managers or mentors.  
Working Closely With Employers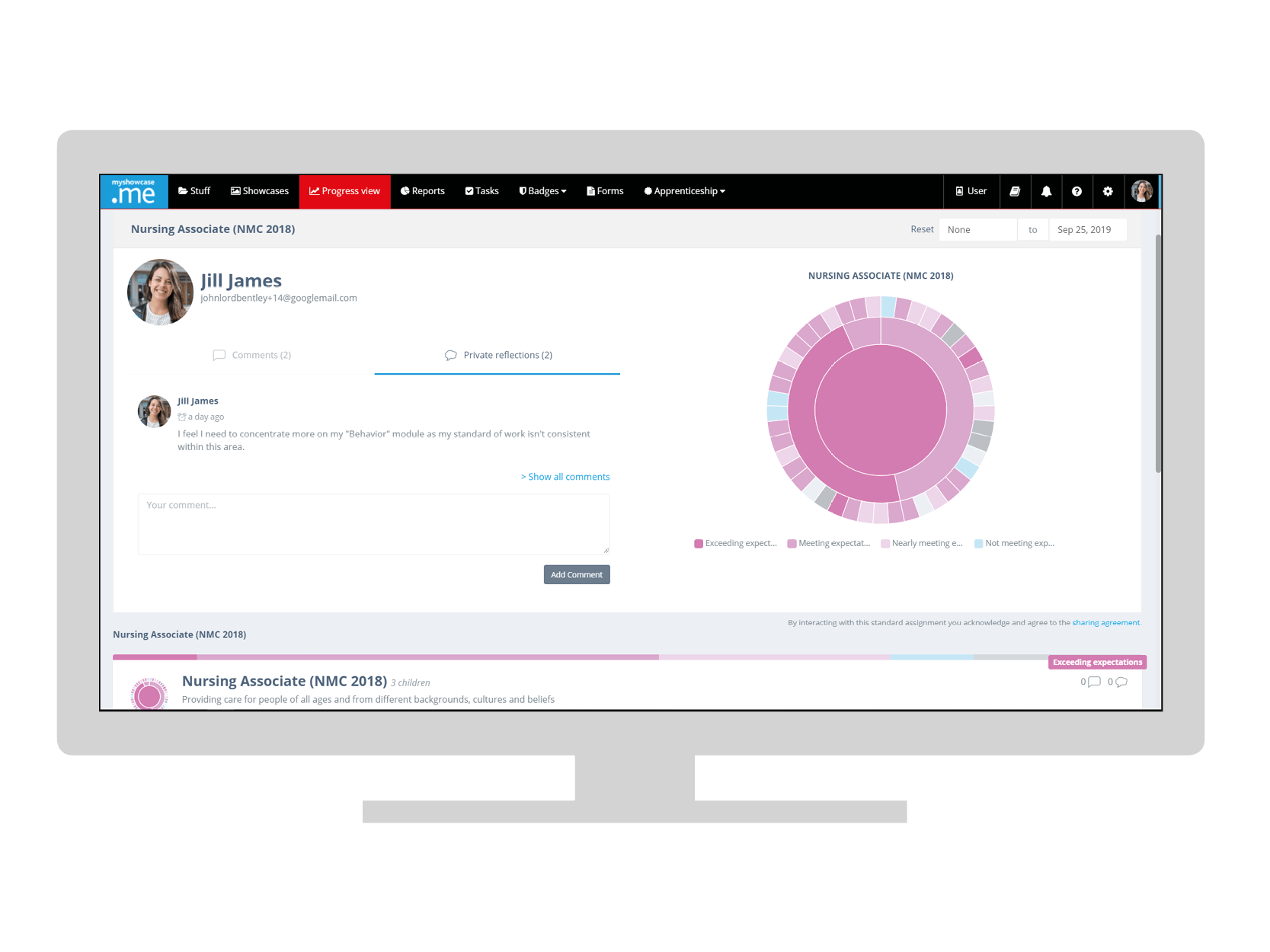 Easily Track
Progress & Performance
Empower employees to direct their own learning journey through visibly tracking their own progress and skills mastery.  
Help employees easily identify knowledge and skills gaps, reflect on their performance and develop an action plan. 
Free Guide to Functions & Features
Want a little more detail on the functions and features in Myshowcase.me? Our handy guide provides a checklist of features for learners, educators and administrators.
We hope you find it useful on your journey to discovering the right ePortfolio for you!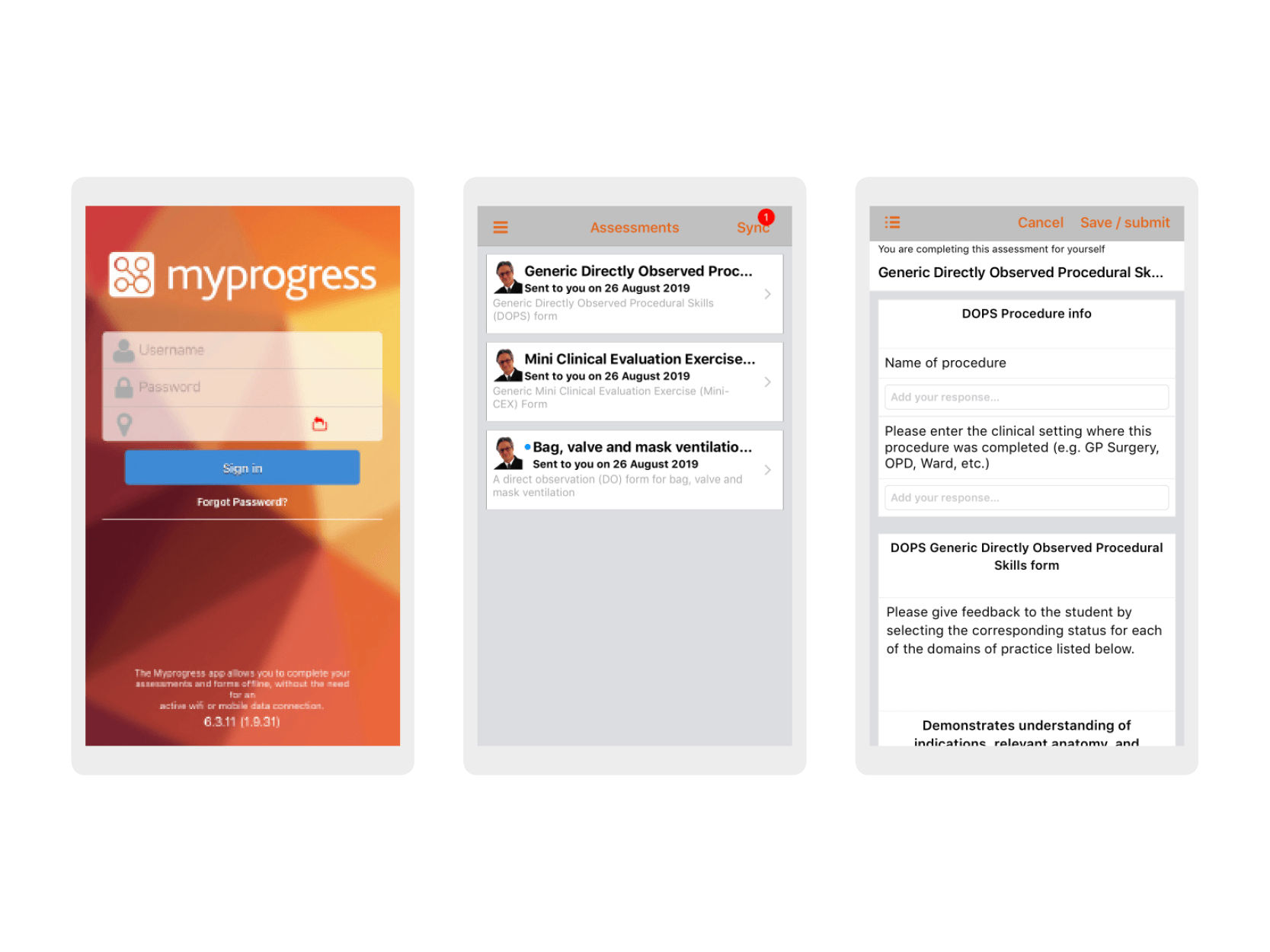 Integration
Workplace-Based Assessment App
In addition to carrying out assessment in Myshowcase.me, our fully integrated product, MyProgress is a mobile extension app for direct observation and carrying out workplace-based assessment completely offline, in the heat of the moment. 
In our out-of-the-box integration, all MyProgress assessments carried out in the workplace can be automatically uploaded into Myshowcase.me to work with in a learner's digital portfolio. 
Get in touch with the team
Interested in a demonstration of Myshowcase.me or simply want to chat with the team?